If you're a start-up with a scalable business idea, you could be the FutureScope One2Watch 2019 and win:
Four finalists will be selected to pitch their idea to a panel of judges as well as investors and business leaders on the FutureScope stage. The winner will be crowned the One2Watch 2019 at FutureScope in the Convention Centre Dublin where 1200 will gather on 28th March 2019.
FutureScope One2Watch finalists raised a combined total of €6.2 million in two years.
Dublin BIC, in partnership with OBH Partners, is running a competition to find Ireland's most scalable business idea – the idea with the biggest market opportunity with the most capable team to capture it.
Applications are now open for entry. Click here to apply. The deadline for entries is 26th February 2019.
Every successful business must start somewhere. Every successful entrepreneur starts with an idea!
An opportunity not to be missed. Don't just take it from us, hear from previous One2Watch finalists…
"Winning One2Watch provided excellent validation and great exposure for ProVerum medical" ProVerum Medical Chief Scientific Officer and co-founder Conor Harkin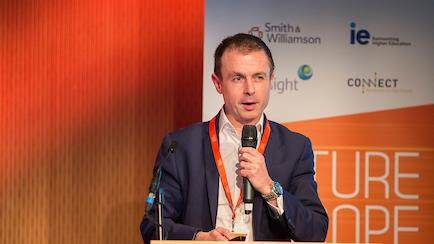 "'Since FutureScope One2Watch CroiValve have expanded the team, moved from TCD and are about to close a 3M seed round investment" Lucy O'Keefe CEO and founder CroiValve